Chuango 3x Door/Window Contacts - DWC-102 x3
Chuango 3x Door/Window Contacts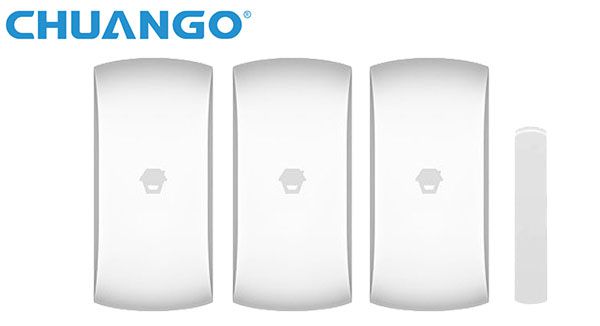 Wireless door/window sensors are used to detect when a door or window is opened. They consist of the Reed switch sensor and a small magnet. The Reed switch is placed on either the frame of the door/window and the magnet on the opening part of the door/window. When they are separated the sensor sends a signal to the alarm control panel. If the alarm system is armed it will be triggered.

Door/window sensors are a good idea if you want to have perimeter protection for your premises. This also means you can set your alarm at night and still move freely about your home without setting the alarm off. This is called night/home/stay mode.
Features
✓ Door/window protection
✓ Easy mounted by 3M sticker
✓ Low battery notification
✓ Tamper protection
✓ Wireless range up to 80 meters (open area)
✓ 1 year battery life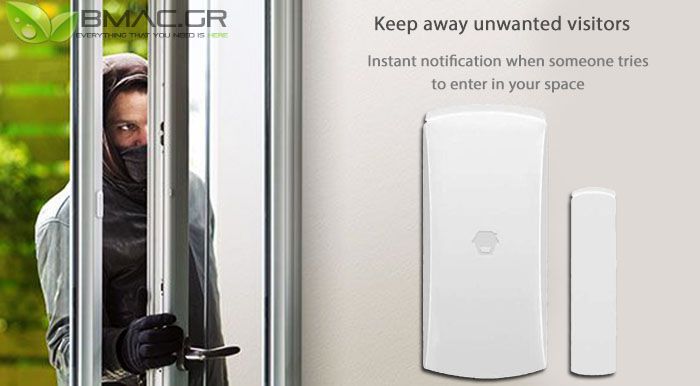 Creat a safety net at home, thanks to the wide range of accessories!